After the final transmission, a funerary mission was launched to the myrdalsjokull glacier in Iceland, where dust covers ice as is it does at the phoenix lander site on Mars.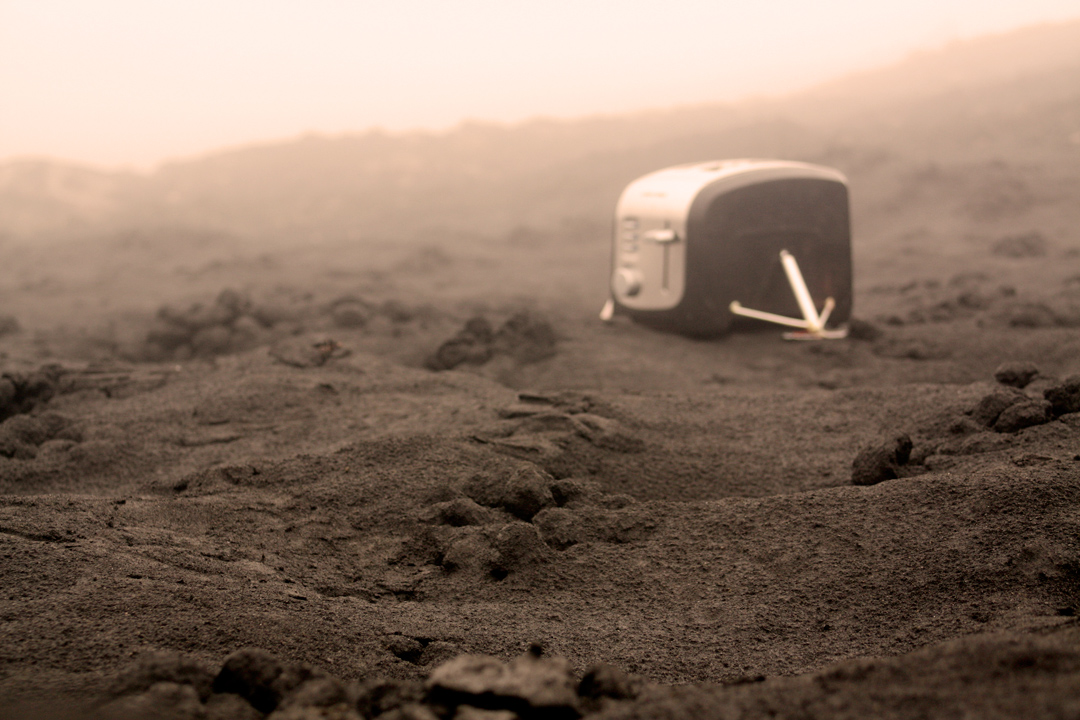 A toaster shrine returned to it's native habitat.


The last view of the shrine before it is buried in an icy grave.